LOL!!!! xD visit my other rant space~~ http://random-ifa.blogspot.com/ because most of my friends are there n i discovered that it's more user friendly than *coughherecough* so yeaa~~~ but~ the layout choices su*ks~ u__u sorry bout that~ but yeah~

but hey!!

i'm still gonna update this here blog~ no sweat.. (eventhough nobody is reading this..wth~)

later!!! getting sleepier~ -yawn-~
xD i haven't update my journal for a long time already.. and it's almost the month of march OwO woohoo~~!

been pretty busy also lately with all the finals and projects TAT argh..i can't wait for the holidays!!! OAO i hope i can pull through till the next term!

xD but somehow..lotsa nice stuff happens too..like.... CD075-2 GATHERING!!! xD YAY!! we went to this steamboat restaurant!!! YAY!!! eventhough not all our classmates came.. but nonetheless..we had a very good time! proof? ohohoho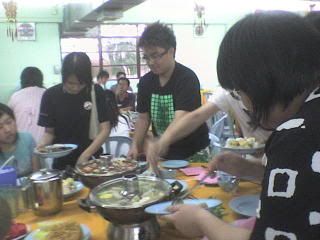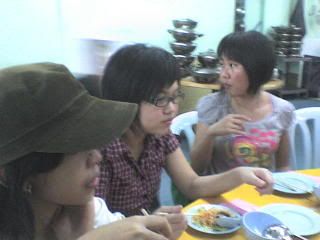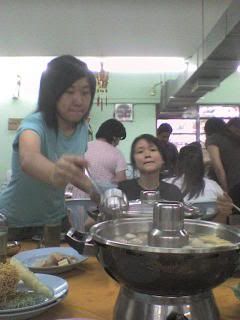 well...i got several other pictures~~~ xD just tell me if u guys want it~ k~? xD

really had some fun there!! OAO we asked for 2 soups..Tom Yam and Chicken...rite? xD it was SUPERB!!! i personally love the Tom Yam myself! xD hahaha and the way we eat (ok..maybe it's just me n my friend) was sooooo not organized!! xD well.. at 1st we took some appetizer.. then..we ate the main course...then dessert...then main course again xD like..what the hell?! well...after that of course i took dessrt again =D some of the guys were like.. "eh? dessert already?" but seriously...the peach, raspberry vanilla ice cream is delicious!!! TAT pity the raspberry one finished early.. ah..i love it so much! it was fun!! I LOVE U GUYS!!

CD075-2 RULEZ!!! OAO

on the way home...i took a picture of the highway... the lights looked like sunflower xD rofl!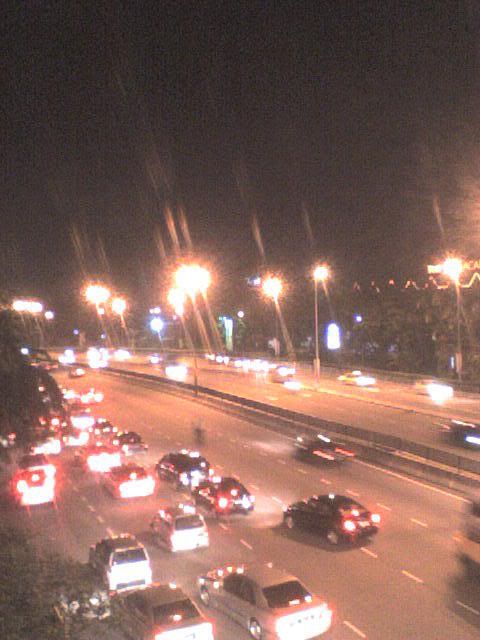 should do it again sometimes~~

*****************************

hmm...i wonder when was the last time it rained here at my place.. =T somehow rainy season is nice~ peaceful~

was planning to get home straightaway after meeting.. but heavy rain stopped me xD so decided to wait next to the restaurant where we had our meeting with my 2 friends.. decided to snap some pics~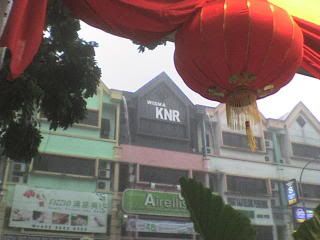 see how heavy was the rain!!!!! OAO

n we saw a little rat ;3; soaked from the rain and shivering (ok i just simply add that part xD) but really..i pity it.. but my dear group leader AURELIA xD rofl.. is scared of rodents hahaha xD when the rat ran directly to our direction..she screamed!!! OAO i also scread actually...but just because she screamed LOL oh but it was fun waiting for the rain to go..

*****************************

::SCHOOL STUFF::

VISUAL COMM

omg!! omg!! BATIK DESIGN!!! DIE DIE DIE!!! xD ok maybe not.. but yeah! OAO

we did some experiments 1st xD well.. we still got lots of flaws! OAO especially on the colours! those crappy colours that the school provide us sucks!! well the PURE RED colour eventually turned PURPLE when it's dry!! OAO just imagine a PURPLE coloured heart!! like WTH!! a poisoned heart? or not enough oxygen is it? t(OAOtx ) MIDDLE FINGER!!! RUINED OUR DESIGN!! DARN DARN DARN!!!!!

... but again...we had fun in cursing..i mean..COLOURING our batik xD darn i shud've take picture of our batik xD but oh well~~~

got some problem wif the Tjanting on the 2nd day of experimentation xD see..




LOL!! the wax harden amazingly fast! OAO like WTH how are we suppose to trace on the fabric if the wax itself is not in liquid form?! rub the wax on the cloth izzit? darn xD maybe it's because we combined 2 wax together when melting it.. because there's some wax from the previous work inside.. so maybe when we add new wax..it'll become like that? hahaha

we worked till night 1st time =3 our group n 1 other group xD when we're done...we locked the door...then SOMEBODY left the locker key inside and we have to go ALL the way to the..what's the name of the department again? ... nvm...xD CIS AURELIA!!! xD

OH!!! but then i saw this baby!! OAO




OH I WANT ONE!! OAO it's very shiny!!! and RED!! oh!! really would help having a vehicle here.. i just walk everyday...quite healthy..but yea xD haha maybe someday uuuuuuu


DIGITAL DESIGN

yup! on with the second project!! a bit tight on the deadline.. received the project brief today..finalized idea next week... OAO shocked!!! i hope i can get thru safely.. arrr

PERSPECTIVE

.........the test...the test!!!!! OAO I DON'T WANNA FAIL!!! NOOOO!!!!! i hope i didn't screw TOO MUCH OAO ...i finished it just in time tho..hope the lecturer will gv some ok marks TAT sigh

CULTURE & SOCIETY

need i say more? .. essays are NOT for me..i repeat...NOT for me.. u.u but i learned lots of stuff in this class...and whadya know!! =D the last lecture class is.... NEXT WEEK!! YAY!! oh wait...i mean....oh no!! OAO i love lecture class!!! i just don't like the tutorial class!!! ....well not really...i'm just scared of the tutorial class . the lec is scary! uu

*****************************

YAY!! NOW RANDOM STUFF!!! hahaha!!!

AH!!! I'M A HEADPHONE ADDICT!!!! xD

I LOVE HEADPHONES!!! OAO SERIOUSLY!!!!

for now..i got 3 headphones (1 i left at my house n 2 is with me) and.. hmm..2 earphones.. headphone are just GORGEOUS!!!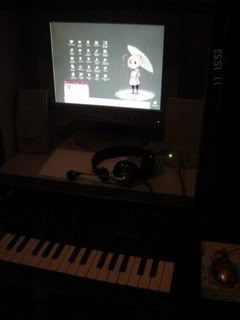 the 2nd pic is the pic of my other headphone.. shud've bring it here.. dang!

i would love to buy more!!! OAO OMG! OMG! look at all these baby!!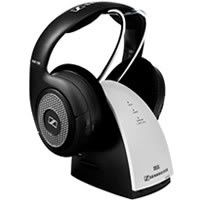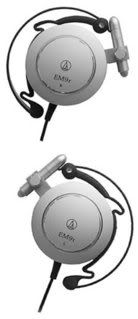 reminds me of ARISATO MINATO..look at his headphone xD




I WANT THOSE!!

OH!! but i'm poor xD maybe next time~

I just realized that most of my friends plays piano!!! YAY!!! xD makes me wanna play again after chit-chatting about music with them guys!!! darn!!! i miss that kewl instrument!! TAT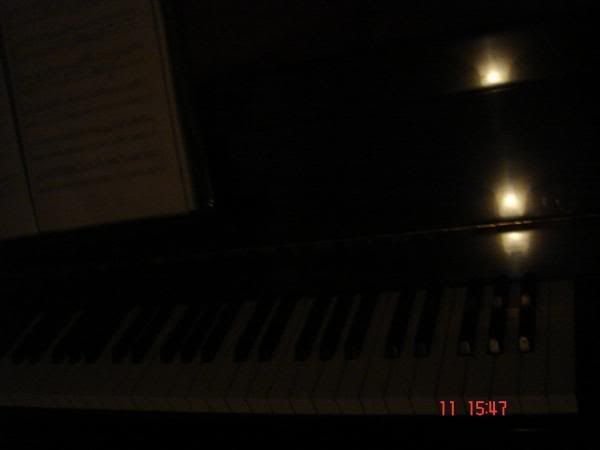 oh sayang sayang~~ ;w;

really wanna play some RAGNAROK ONLINE songs.. and the PRIDE and PREJUDICE piano pieces..

CAN'T WAIT TO GET BACK HOME! YAY!

OwO OH!!! i got a new friend!!! haven't introduce IT yet!! xD got it last month i think.. it's MR.RICE!!! xD hahahahaha!! i decided his gender should be male xD so yeah~~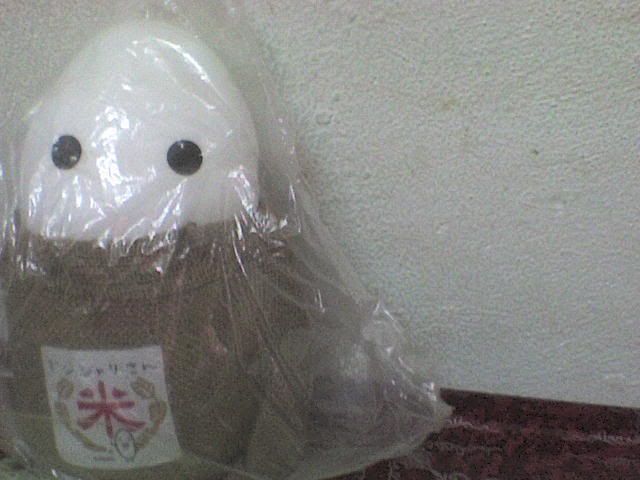 still inside a plastic bag..don't want him to get dirty now do we? xD and he's actually wearing a sack which can be removed if i want to.. lol xD so cute!!

hmm... haven't draw something that i like for a very long time already.. latest work.. sigh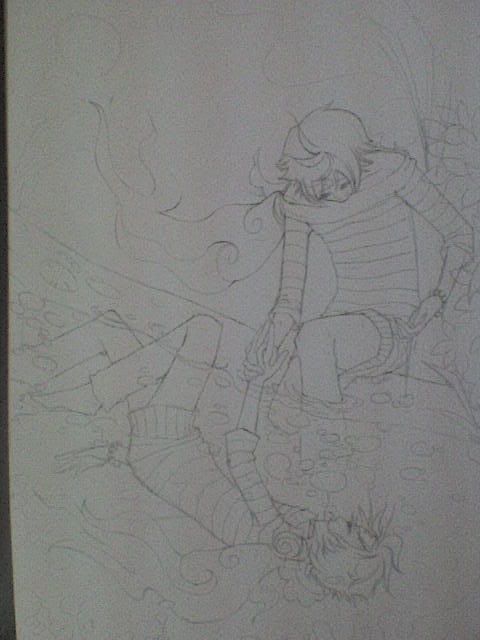 doing a project based on twins with stars on their forehead xD rofl! sounds gay~ but I LOVE IT! dat's why this piece here is created rofl! but i won't say that this is my character design for this project...this is just random stuff =D hehe

more latest work ---> www.orangel89.deviantart.com

*****************************

MUSIC

downloaded TOHOSHINKI / DONG BANG SHIN GI album! xD called T ... yes.. T




SONG LIST :
1. TRICK
2. No?
3. Purple Line
4. Forever Love
5. Summer Dream
6. Ride on
7. DARKNESS EYES
8. Lovin' you
9. Rainbow
10. SHINE
11. LAST ANGEL (Tohoshinki Version)
12. CLAP!
13. Love in the Ice
14. Forever Love (Acappella Version)(*)
15. Lovin' you -Haru's"deep water"mix-(*)

CD 2
1. Song for you
2. Day Moon ~ハルダル~
3. Beautiful Life (Japanese Version)
4. You're my miracle (Japanese Version)
5. Kissしたまま、さよなら

i'd recommend u guys to listen to PURPLE LINE and SHINE!! it's very nice!! xD

i'm starting to fall in love with these guys!! OH YEAH! xD

...

i think i better do the CULTURE & SOCIETY essay u__u b4 the leader screw me~

LATER GUYS!!! xD
Current Location:

home

Current Music:

SHINE - tohoshinki
OAO OMG!!!! OMG!!! could you guys help me on this?!! pretty please?


BACK TO BUSINESS!!! NEED YOU GUYS' HELP ON THIS!! PRETTY PLEASE!! as part of my assignment~ so Im doin a mobile icon based on Jap ghost.. so here's the thing :
1 - is all the icon consistent?
a) OMG! YES!! O3o
b) umm...i guess...
c) ...is that...even a ghost?! pfft~~
d) NOT EVEN CLOSE MAN!!! *dies*
2 - if i didn't give away what the design really is about, can u guys recognize it?
a) YEAH!! i can!!
b) errr.....maybe...maybe not~
c) what?! it's a ghost??!! OoO OMG!! i tot..
d) NOT EVEN TAD CLOSE!!!
3 - are the colours ok?
a) YUP!!
b) umm.... maybe can change *here n there* (tell me where)
c) aaaa??! the colours??!! PFFT~~
d) it's horrible~~
4 - can u guys guess which icon is for which use?
a) yeah!! the red one is camera..blue is....~~ (if yeaa...tell me which is which =D)
b) err...i can't...really...guess....uurrgghh *narrow eyes*
c) haa? like i care~ (OH COME ON!!!! OAOx )
d) nope...sorry~
5 - how would u rate the whole thing?
a) 5 stars!! OwOV
b) 3 stars~
c) 1 pssh~~
d 0...sorry~~
6 - have any suggestion for me to change? =D
7 - would you use this icon for your mobile?
a) YEAH!!
b) i'd give it a go..
c) maybe~~
d) nope~~ sorry~~~
SAME GOES WITH THE RASTER ICONS!! PLEASE AND THANK YOU!! =D
so that's it!!! i really appreciate ur guy's help!!!
and...
HAPPY CHINESE NEW YEAR!!!!
Current Location:

house

Current Mood:

bored

Current Music:

GAIA online bg music lol!
ah...february is coming in O3O there's TONS of assignment to finish! well lets just have fun in his term :D

hmm i feel like talking bout things other than assignments this time (well..maybe for the first few paragraph) hahaha

BIRTHDAYS!!!!!

HAPPY BIRTHDAY TO ME FRIENDS!!!!!!!
wow..haven't had any birthday cakes for a very long time already! xD angela, yen yee, elaine.. happy birthday!! xD hope u guys will be happy always! and i love the cakes OwO coffee (elaine's) and chocolate cake (yen yee's n angela's) they are superb! xD although for sure it's from raspberry u_u but oh well.. here's some of u guys' pic!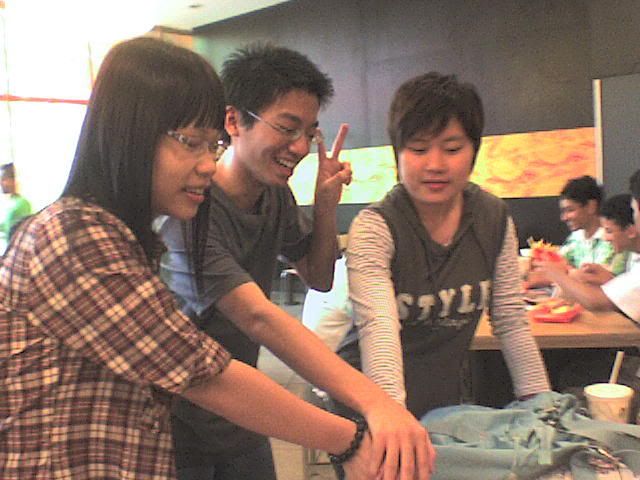 left to right : elaine, yen yee n angela!

still got a lot of pics.. i'll put up some links here
http://i66.photobucket.com/albums/h260/oren-chan/picture/DSC01843.jpg
http://i66.photobucket.com/albums/h260/oren-chan/picture/DSC01848.jpg
http://i66.photobucket.com/albums/h260/oren-chan/picture/DSC01847.jpg

hmm for more pics.. xD well...just holler xD

********************************************

been walking around sunway pyramid to kill time..so i figure maybe i should take some photos of it xD with my trusty-low quality-handphone camera of course u.u it's very interesting how human build places and buildings.. =o artistic!! hahahahaha!

OH YES!! and HAPPY CHINESE NEW YEAR u guys!!! xD have a nice 1 week holidays! TwT the CNY mood is taking over sunway pyramid!!! xD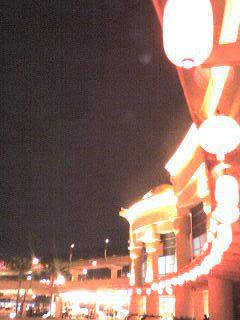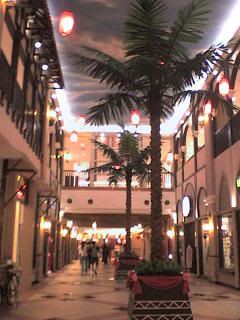 well the last picture was taken at the Marakesh Walk in sunway pyramid..xD who'd ever think of Marakesh with chinese lantern? cool huh? hahahaha

so...HAPPY CHINESE NEY YEAR AGAIN!!! xDD

********************************************

new stuff to share!!!

bought a new DVD! NODAME CANTABILE!!! special in Europe!! i would highly...highly..HIGHLY recommend this movie to be watched! it's the continuation from the Nodame Cantabile series! (which i also wanna recommend to u guys! especially for u guys who really really really love classical music, orchestra and instruments ; piano, violin, etc etc) it's a very sweet story of a girl who look stupid *coughsorrycough* but yet..have the most incredible talent in Piano which nobody ever thought of..so yeaa..better watch from the series 1st..but yeaa.. (wanna borrow? xD LOL!!! but i left the drama series with my sister in my hometown =w= so i only got the special)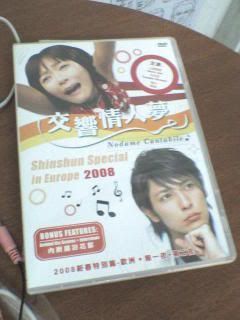 I LOVE THE HERO!! Tamaki Hiroshi TwT cute.. lol lol lol

this movie makes me fell in love with classical songs and orchestra more than before. YAY for Chopin, Schubert, Mozart, Schumann, Debussy, Rachmaninoff and of course..Beethoven =D oh! Bach oso *sigh* u guys havta watch it!

*********************************************

COOL STUFF!!!

I WANNA PLAY PERSONA 3!! OAO DARN!! really am craving for it! not enough just by downloading the trailers and clips! DARN!! the game looks AWESOME!!!! i played it once before (well actually watched people play it most of the time LOL)

the soundtrack of the song is super awesome too!!! it's a bit hip hoppy and pop kinda style SUPER COOL!!!!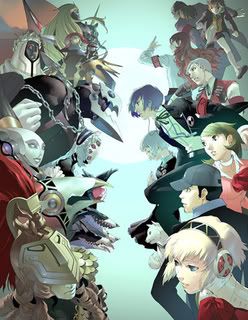 aaa...I WANNA PLAY!!!! DARN!!!

**********************************************

school and assignments (finally pfft~)

+DIGITAL DESIGN!!!+

almost finish with all the icons just need to change and edit here and there. next is the wallpaper =3= which i dunno what software to use..maybe ink in photoshop n colour with OC or vice versa.. maybe i'll just use photoshop..easier...1 of my vector icons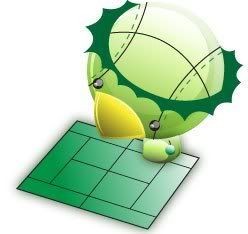 i wonder if u guys can recognize what it is.. my theme for this mobile icon is Japanese ghost. so this ghost is Kappa =D who lives in the lake ..they eat human LOL! but looks pretty cute what hahaha

and we did some colour experiments (is that what it's called? .. i dunno~ )some of the colour palette that i picked xD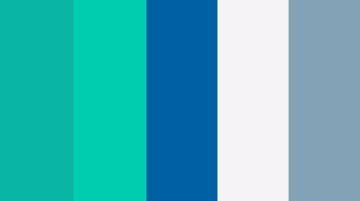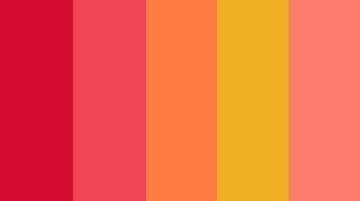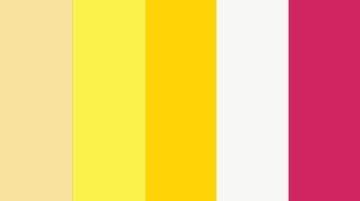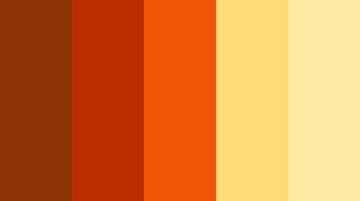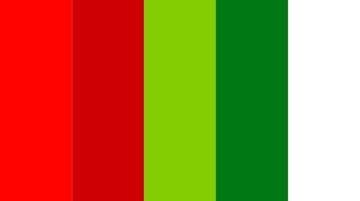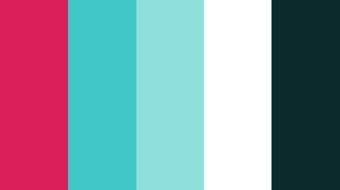 i love bright colours xD feel free to use it!

+Visual Comm+

Batik...darn!!! i dun really like the assignments!! it's very troublesome! tho sometimes it is very fun and enjoying =D i think this is the class that makes all of us know each other more xD because there is a lot of group activities~ so it's ok la

we did some experiments on how to draw batik! it's fun!! (my batik looks like...urrghh)oh well..

+Perspective+

darn..it's hard!! TAT actually easy but then so many lines!! so confusing!! OAO that's the only problem!! and i really need to know when is the last day of this class i need to book ticket man!! ARRGGHHH!!!! and there's a promotion somemore! free ticket!!! FREE!!! sigh~ and so many assignments.. sigh.. test is next week..or was it after chinese new year? OAO arrr~

+culture and society+

seriously.....the lecturer is CREEPY and SCARY!!! no offence but yeaa... sometimes she is a bit (well a lot!) rude.. TAT feel pity for our class and the other class that she teaches.. sigh NVM!! still got couple of classes more to go!! mostly the tutorial class that we dun like.. because it's like trying to make us argue and all that..so sad and scared man TAT arr...

***************************************

right! i think that is all for now.. kinda tired and hungry still got a lot of asssignments to go!

so much for the "honeymoon" term >3> whoever said that..i'll bite off ur nose LOL! it's even busier than last term!!! OAO seriously!!

lastly.. PERSONA 3 !!!!!! LOL!!! P3 P3 P3!!
Current Mood:

energetic

Current Music:

Shoji Meguro - This Mysterious Feeling (P3)
xDDD oooook...basically..the title of my journal doesn't have anythin to do with all this later one.. (well maybe just a bit =p)

FINALLY!!!!! FINALLY!!!!! FINALLY!!!!!

I GOT A NEW COMPUTER!!!!!! *W* not a laptop tho~ it's iMac!!! ;w;V 20" widescreen!!! YAY!!!! FINALLY!! *tears of happiness* i thought my mom wanna get me a regular iMac (the medium sized white colour one..) but walauwei!!! OAO ; so thanks mom!!! thanks dad!!! thanks auntie!!! xDDD (meh aunt was the one who bought it) ;w; n she gave me an additional 4GB thumbdrive along with the computer!!! ;w; she's so nice!!! plus an adapter for my HP laptop...i'll tell u guys why later >A<;;

now i need some softwares for my pc TAT so hard to find.......i wonder if u guys can lend me a hand or two in this ;w;V will draw u somethin in advance? LOL!!! (very desperate no? xD )

then on saturday.. got a meeting with kahrou n 1 more member xDD after that me, JN n Orilia accompany kahrou to buy sushi~ xD then she went home.. n the two guys accompany me to buy a new headphone xDD i got a nice white colour headphone to go along with my pc~ thanks guys~ the price is quite good also OwOV yay~ RM40.....well at least i think its a very nice price...

AH!!!!! i bought a new adapter because my original laptop adapter go BOOM!!!!!!! OxO it happened while i was doin my assignment on the floor OAO at 1st nothing really happened..YET...then slowly i could smell this burning scent u noe OAO ;;; walau!!! but i just ignore it (which is a very stupid thing to do xD ;;; ) then suddenly i heard a POP sound...then the whole room goes black out~~ xDD i was super panic man!!!!! xDD ;;; then i went outside of my room n i noticed that not only my room but the 2 rooms infront of me goes black~~ =w= ;;; my fault LMAO!!! then the sister infront of my roo asked "what happened?! only our room goes blackout.." , me; "err......i have no idea *coughcough*" xDDDDDD ;;;;;;;;;;;; so yeaaa.... but the electricity went back on eventually~ =p so yeaaa....the moral of the story is~~~~~ when u smell a burning scent coming from ur laptop.... xD prepare a candle or torchlight~~ xDD *gets slap*

lately i've been into ONE PIECE very much!!!!!!!!!!! (i know i'm SUPER later for this...but..) i daresay it's the most AMAZING manga i've ever read!!! no1 in my list of favourite manga!!!!!!!!! i'm goin to collect all of it!!! YAY!!! Oda Eiichiro BANZAI!!!!!! just bought the anime for RM179.. NEVERMIND!!! anything for one piece!!!! this is the 1st time I used a lot of money on manga/anime... thanks :iconLecarnivorous: for the One Piece poster!!!!! i paste it on my wall YAY!!!! xDDD now i got 1 Gigantic poster + 1 regular poster of one piece!! YAY!!!!! I also bought the figures of Luffy, Zoro, Sanji n Chopper!! TTwTT my precious!!!! *stare at the figures..fainted* been thinking of buying Chopper's plushie next!!! i saw a very cute one the other day~ YOSH!!!! xD

i wonder why i keep ignoring my highschool friend when she kept pestering me into reading One Piece!! OAO ;;;; sooooo stupid of me!!!!!!!! i regreted it , the story is just too.....AWESOME!!! the way he drew the character's facial expression is just great!!!! when he did a happy scene..u also can feel the happiness and when he drew sad scene..it can be too sad until u cry!!! the feeling that he put inside the manga is too real until I can feel it myself~ it's just wonderful... *wipe tears* and don't make me start on the 'friendship' part! xDDD aaaaaaaaa....well!!!! ONE PIECE IS AWESOME!!!!!!!! eventho i've read lotsa famous manga out there..but none of it can give me the same impact as OnePiece!!!!!! ONEPIECE...BANZAI!!!!!!!!!!!!!!!!!!!!!!!!




HEY!!! u guys know where can i find OnePiece poster in Malaysia? ;w; at least area KL or somewhere around..?? ;w; tell me na~ :heart: thanks~~

well...i think u guys will see many of onepiece fanart from me later on xDD ;;;;; (see how addicted i am OAO ;;;; ) visit my gallery!! www.orangel89.deviantart.com

hmm.....recently...i bought a Mushishi soundtrack!! it's AWESOME!!!! xDDDDDD been searching for it everywhere man!!!!!! finally!!! i bought the 1st part one tho~~ wait for me the 2nd part!!!! xDD wahahahaha!!!!!!! i just love the bg songs in the anime ;w;V

......my room is messy =D ;

AH!! i just realized that i got a lot of homework to do!!! OAO ;;; (i just love the term 'homework' rather than assignment xD ;;; so don't mind me~ ) we need to do some "batik" drawing OAO ;;; and need to prepare like.. 8 thumbs for it~! thank god it's a group's work!!! and i TOTALLY forgot bout the mobile phone icon design!!!! DARN!!!! i'm doing a design based on Japanese ghost xD ;; i wonder what kind of wallpaper will be suitable ne~~~ i need to think of a design~~....and.....AH!!! PERSPECTIVE STUDIES!!!! *dies* well...GANBARE for me!!!

i think i better go and do some homework... ;3; i hope i can get lotsa A's this term!!! because my mom promised me that she will send me back to piano class if I do ;w; n my dad still haven't buy me anything for my exam result during highschool~ he promised xDDD at 1st i requested for.. Harry Potter last book, but i got it already...so instead... i asked him for a new piano!!! xDD and he said "..........*nods*" YAY!!! (ok he didn't say anythin xDD ;;;;; ) but yeaaa~~~ so.....i hav to do my best this term!!!!!!! got some motivation!!!!! YES!!!!!

term break last month....went back to meh home in Sabah~ didn't do anythin at all except for...sleep, eat, watch tv xDDD got scolded~~ but hey~~~ it's my holiday~~ xDDD so i shud take a break whaaaat!! xDD LOL!!! sorry lah~~~ my mom n sis asked me to take driving license.. lazy na~~ =A= ;; but i think it'll be quite handy later.... so yeah!!! i'm goin to give it a shot!!! maybe the next term break =3 ganbare!!! xD

oooook....i think i seriously need to get back to my homeworks.. LOL!!!! k guys~~ see ya later!!!! :heart:

lastword........... I LOVE KATAMARI!!!!!!!!!!!!!! O3O ;;;;;


Current Mood:

artistic

Current Music:

Harebare - Ano Basho He
hey guys~ nice to meet cha all =w=V basically...I did this blog because it's part of my assignment =3=; so...sorry Joanne..i don't think i can update this frequently =w=;; because actually rite now i'm in CC...yes...CC...i don't have internet connection darn!!! >A> currently trying to find 1..

ANYWAY!!!!! HAPPY NEW YEAR ALL!! =D hope u guys will have a spanking new year this 2008!! xD the holiday spirit still lives inside me =w=V i'm not even sure whether it will go away!! xD i want to go bek home =w= n "lepak" xD (do nothing =w=V)

ANYWAY!!! (again) new stuff....i went into MultiMedia course for my majoring year in college.. (yeaaa...i'm pretty old actually *koff koff*) xD pretty lonely at 1st...but gets quite interesting lil by lil =D

i just watch 1 old movie last night.. it's called A walk to Remember...the heroin was mandy moore...=D kinda liek the story =w= sad.. need to keep money to buy tissue again xDD KIDDING!!! but i like the story..eventho she DIED in the end =w= but oh well...at least she went thru a happy days before she left =w= but i just hate the POPULAR kids in the movie =_= like WTFish~ they suck~ so wut if ur mixing wif people liek that? even if somebody pay me to join group liek that...like hell i'm not goin to join!!! (will reconsider if the money they offered is more than 6 digits tho ..... yeaa......=x=;; talking crap d) aaaaaaaaa......=w=

SO MANY ASSIGNMENTS!!! OAO ;;;;; die!!!!!!!! need to go!!!

CHARMS~~<3

p/s will try n update often..can't promise tho =3=
Current Mood:

energetic